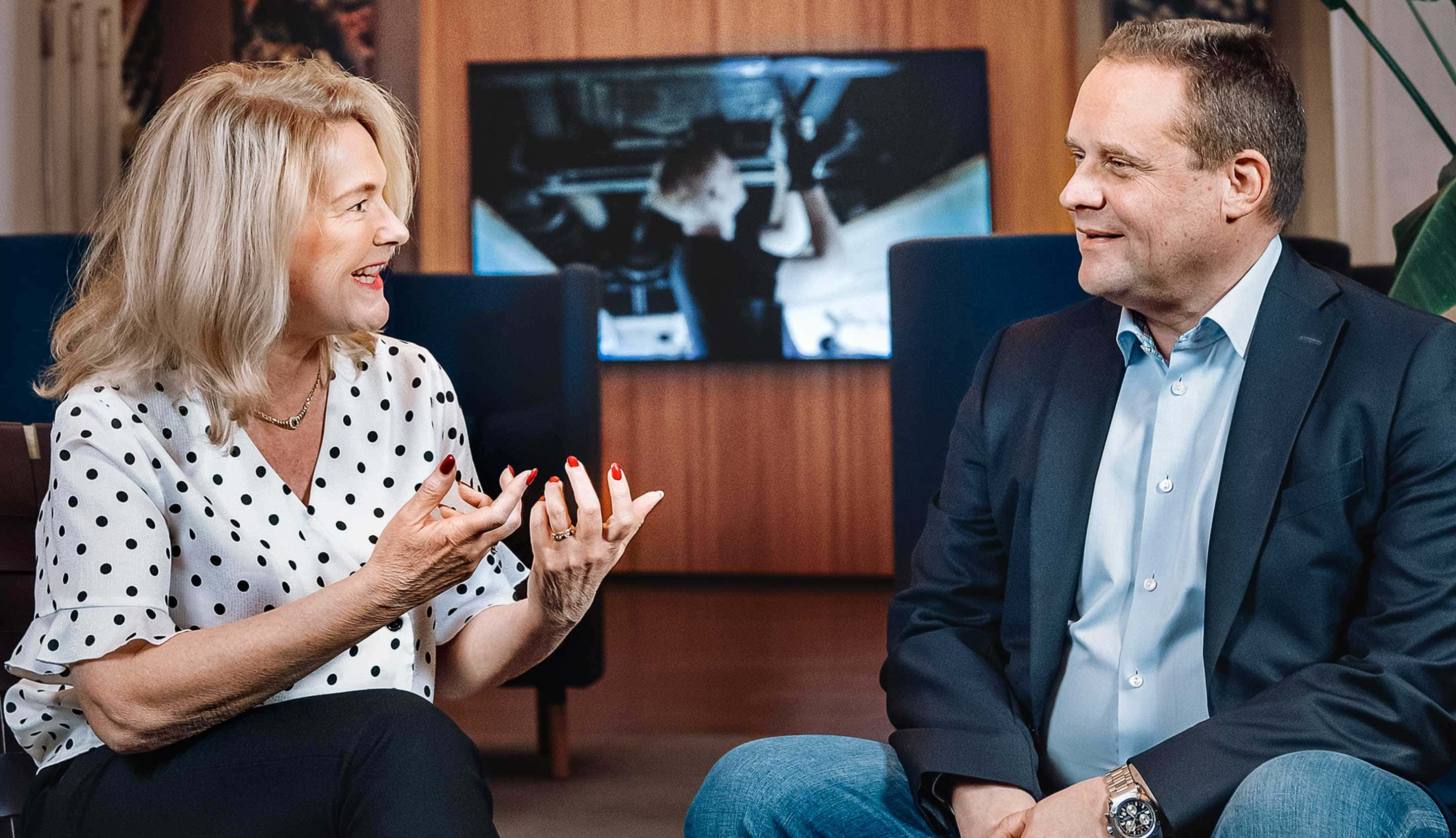 Strong alone,
stronger together
Two newly created organizational units in the TRATON GROUP are working to take cross-brand collaboration to a new level. Their task is to enhance both efficiency and innovative strength by leveraging synergies. At the same time, the Group's established brands are to retain their own distinctive firepower. The key to striking a balance between group spirit and individu­ality is smart collaboration and mutual trust.
Take the modern steering system of a commercial vehicle, for example. Regular customers of one of the TRATON GROUP's four manufacturer brands count on being able to operate the steering wheel of a new model intuitively. That's because they have learned where to find which functions in Scania, MAN, Navistar, or Volkswagen Truck & Bus vehicles. But at the same time, they expect their vehicle to come with the best and most innovative steering technology, including all the benefits of automated driving. The great challenge for the manufacturers now lies in offering both: the familiar brand experience combined with the best possible technology.
An added difficulty is that they must accomplish this in a market with tremendous dynamics of change: while the industry used to serve fairly homogeneous customer groups and the main techni­cal focus used to be on continually optimizing the internal combustion engine, the environment today is changing radically. Electric drives and autonomous systems are gaining in impor­tance, and with them come new competitors and a number of unanswered questions.
Strengthening collaboration
"These days, one brand alone can't keep up with all these challenges," says Anders Williamsson, Head of TRATON Group Industrial Operations. "Which is why we need to strengthen cross-brand collaboration within the Group," adds Catharina Modahl Nilsson, Head of TRATON Group Product Management. Since May 2022, the two managers have been in charge of two newly created organizational units that are tasked with intensifying and orches­trating this collaboration in the TRATON GROUP. The goal is to strike the right balance: Scania, MAN, Navistar, and Volkswagen Truck & Bus each continue to build on their strengths and market positions, but at the same time cooperate in almost all areas, creating synergies where they previously performed duplicate work or failed to share their knowledge. Through this trans­formation, TRATON is solving a key strategic question, namely how to increase efficiency without giving up the individual identities of the brands. The answer is: through smart collaboration across the entire Group.
The Group Product Management unit headed by Catharina Modahl Nilsson primarily deals with strategic issues, while the Group Industrial Operations unit under the direction of Anders Williamsson focuses on operational collaboration at the plants. What this means in practice can be illustrated by the example of electric mobility. Group Product Management considers itself to be a fusion point for the needs and concerns of various stake­holders inside and outside the Group. Its strategic mission is to analyze how to align the demands of customers with the technical solutions of the TRATON GROUP.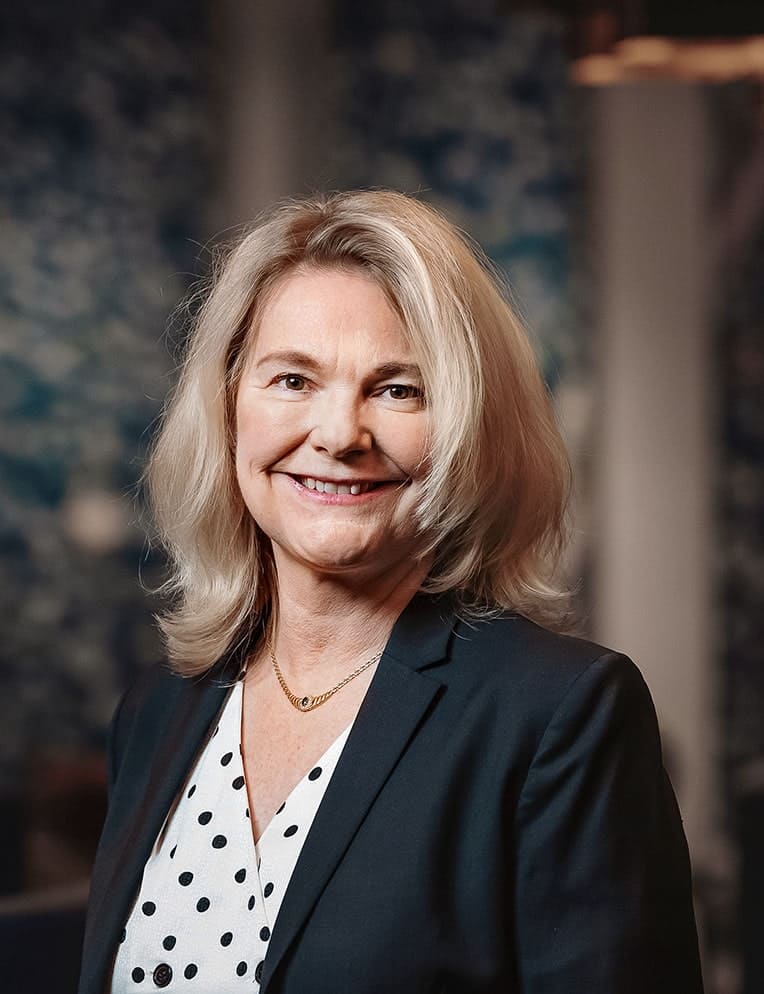 "The smartest response to change is to preserve the precious heritage of our brands and invest in a common future."

Catharina Modahl Nilsson,

Head of TRATON Group Product Management
Trust and respect
"Just imagine," says Modahl Nilsson, "market research shows that there's demand for five different types of electric motors, but our internal analysis tells us that we can't produce that level of variety efficiently enough. Across all brands, we therefore ask ourselves: how would fewer motor types have to be designed so that they still meet all customer requirements? Once we've worked out a solution together with our engineers, we pass it on to the mar­keting department, along with the question of how customers will react to it." This is how Group Product Management orchestrates a strategic cross-brand roadmap — "always within the bounds of financial viability, of course," Modahl Nilsson points out.
As Head of TRATON Group Industrial Operations, Williamsson works with his organizational unit to ensure that this strategic dimension of the transformation is in keeping with the opera­tional processes. A key to this, he says, is close communi­cation with the engineers who are working on solutions in research and development, but also with the many people who go about their daily work at the plants. "Every success­ful change brings with it positive emotions," Williamsson explains. A central factor in his opinion is that everyone believes in the common cause — "because trust grows when people treat each other with respect." In the past, there was a noticeable lack of trust in some areas of collaboration between the brands. "One of our key goals is to fix this," adds Williamsson, "and we've made a lot of progress with that in recent months." He reports that a new spirit is emerging: "We're starting to see a community that sticks together without anyone losing their independence."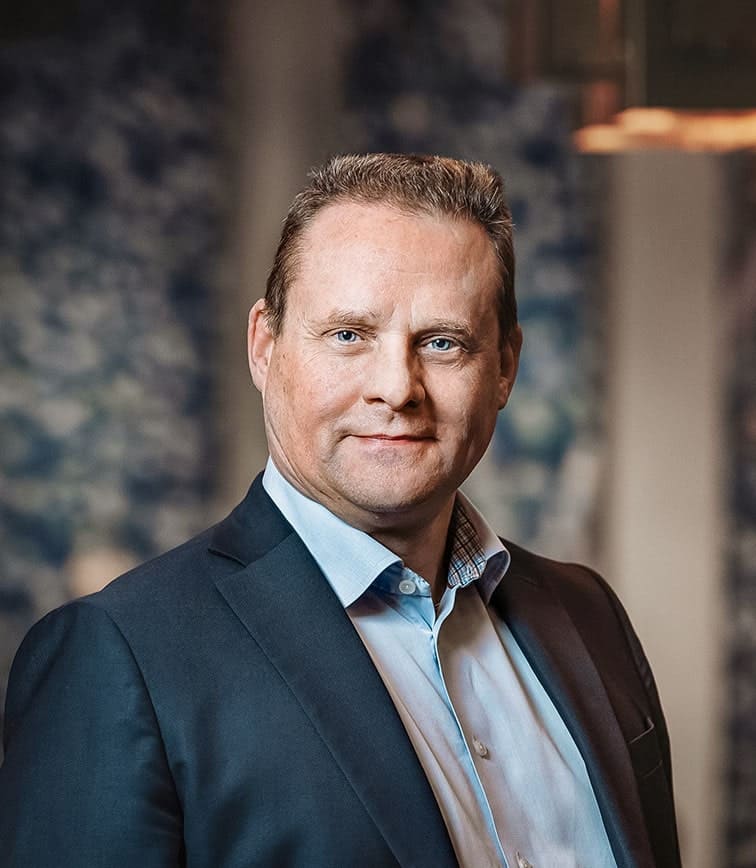 "In the past, we were only concerned with the success of a specific brand. Now the goal is to move the entire TRATON GROUP forward."

Anders Williamsson,

Head of TRATON Group Industrial Operations
New perspectives
To further strengthen this spirit, the TRATON GROUP has a new internal policy of referring to plants by the name of the location rather than by the name of the brand that manufactures com­mercial vehicles there. "That may sound trivial," says Williamsson, "but it's a big mental step for a long-time employee to say, 'I work at the TRATON site in Munich or Södertälje' — not at Scania or MAN." All employees now face the task of stepping outside their comfort zone. Instead of identifying exclusively with the brand, they are expected to see themselves as part of a global team. Williamsson is pleasantly surprised at how quickly this change is succeeding: "I was sure that we could do it. But I expected it to be more like a two-year project — not something that would happen within a few months." That doesn't mean the transformation is complete yet, "but we successfully overcame some major hurdles in 2022."
The key strategic factor behind the fast pace of transformation was another decision made by TRATON right at the start of the process: "We will introduce a modular system that is applicable to all sites," says Catharina Modahl Nilsson. The TRATON Modular System provides standardized interfaces that allow certain components to be used across brands, such as chassis parts, electrical and software architecture, and drives. "The TRATON Modular System provides the outline, which the brands then fill in independently, so customers continue to experience the stren­gths of each brand," says Modahl Nilsson. As Williamsson has experienced, combining the modular system with brand recog­nition is definitely a challenge for engineers. "But we can tell that our employees are looking forward to this challenge. In the past, we were only concerned with the success of a specific brand. Now the goal is to move the entire Group forward. This brings new perspectives to each person's individual work, which is motivating for many employees."
Continued increase in complexity
Williamsson stresses that the development process does not just call for engineers, but also managers: "The speed of the trans­formation depends on whether we manage to convince the brands' management functions as well. If we don't, the trans­formation will slow down. And we don't want that, nor can we afford it."
One thing is certain: the market for commercial vehicles will continue to change. It will grow in complexity, and the number and impact of global uncertainties will most likely increase as well. "The best response to this is to preserve the precious heritage of our brands and invest in a common future for the Group," says Modahl Nilsson with conviction.
"And in doing so, we must think strategically for the long term and remain agile in responding to new developments." This, too, is a balancing act that would be overwhelming for one brand on its own. That is why the manager phrases the credo of collaboration as an appeal: "Let's get stronger together!"