The future of drive systems in the transportation sector is battery electric — and we at TRATON are convinced that it's just around the corner. Speed is of the essence, especially when it comes to solving the chicken-and-egg problem of creating a pan-European charging infrastructure.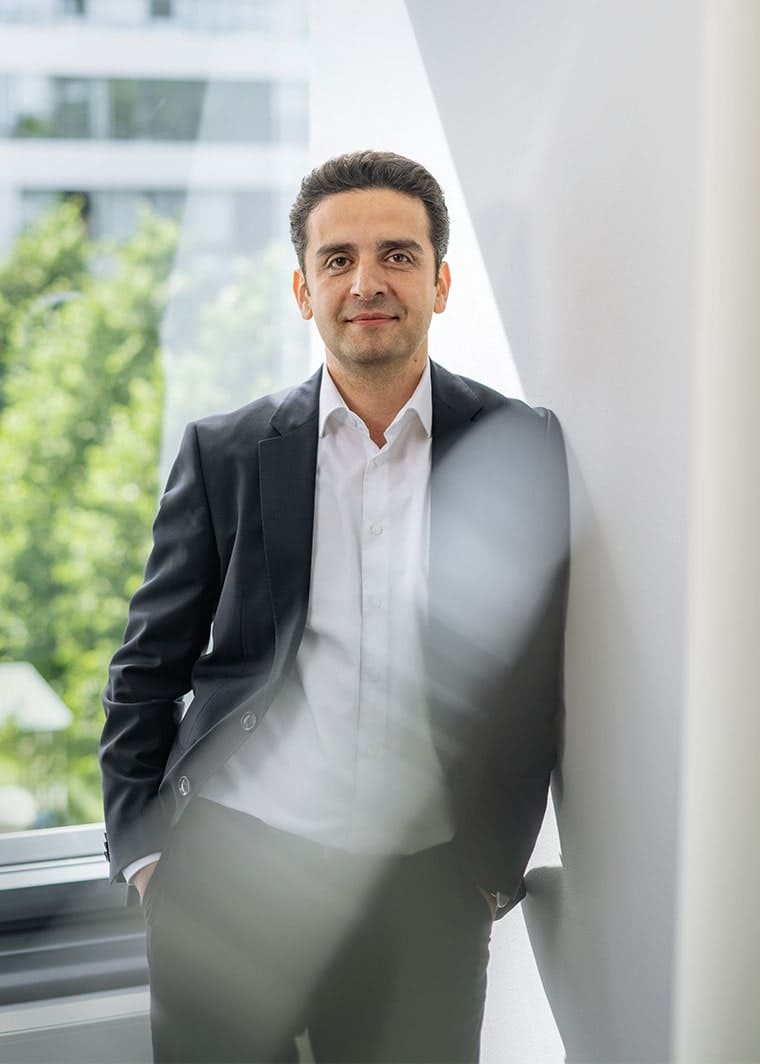 Commentary by Atif Askar, Head of Business Development, Strategy, and M&A in the TRATON GROUP
If we were to take 10,000 long-haul diesel trucks off the road and replace them with electric vehicles, we could save up to one million tons of CO2 — every year. Compared with other measures, this effect is not only huge, but also surprisingly easy to achieve. There's no need for completely new technology: batteries and axles with wound-rotor motors already exist today — so as far as the trucks are concerned, we're all set. In fact, the companies of the TRATON GROUP have electric vehicles on sale already, such as the 26-ton truck from Scania, electric buses and vans from MAN, electric school buses from IC Bus, a Navistar brand, or the 14-ton e-Delivery truck from Volkswagen Truck & Bus. Scania will be launching a 40-ton truck toward the end of 2023, and MAN's future eTruck will be available in late 2024. So the biggest problem in phasing out diesel won't be the trucks, but the charging infrastructure.
is the name of the joint venture for a pan-European charging infrastructure.
high-performance charging points will be built by Milence in Europe.
will be invested in a charging infrastructure over the next few years.
is the combined market share of the manufacturers who jointly founded Milence.
When it comes to charging, there are two main scenarios: many of our customers drive no more than 500 kilometers a day, for instance making regional deliveries, operating local public transport services, or using construction site vehicles. These kinds of vehicles can charge overnight, which means they don't even need a particularly powerful electricity supply. But the situation is different when we look at long-haul trans­portation and the public charging infrastructure. Here we have the classic chicken-and-egg problem: no one will buy electric trucks as long as there is no charging network, and no one will build the infrastructure as long as there are no users. That's why we have teamed up with other major commercial vehicle manufacturers and started a joint venture called Milence.
Together, the manufacturers that founded Milence have a market share of 75 percent, and we plan to invest a total of half a billion euros over the next four years to build at least 1,700 high-performance charging points across Europe.
That won't be enough, of course, but it's an important starting point and provides the critical mass needed to get things up and running. And it also sends a very clear signal to customers and the market: we as manufacturers are ready for the transformation.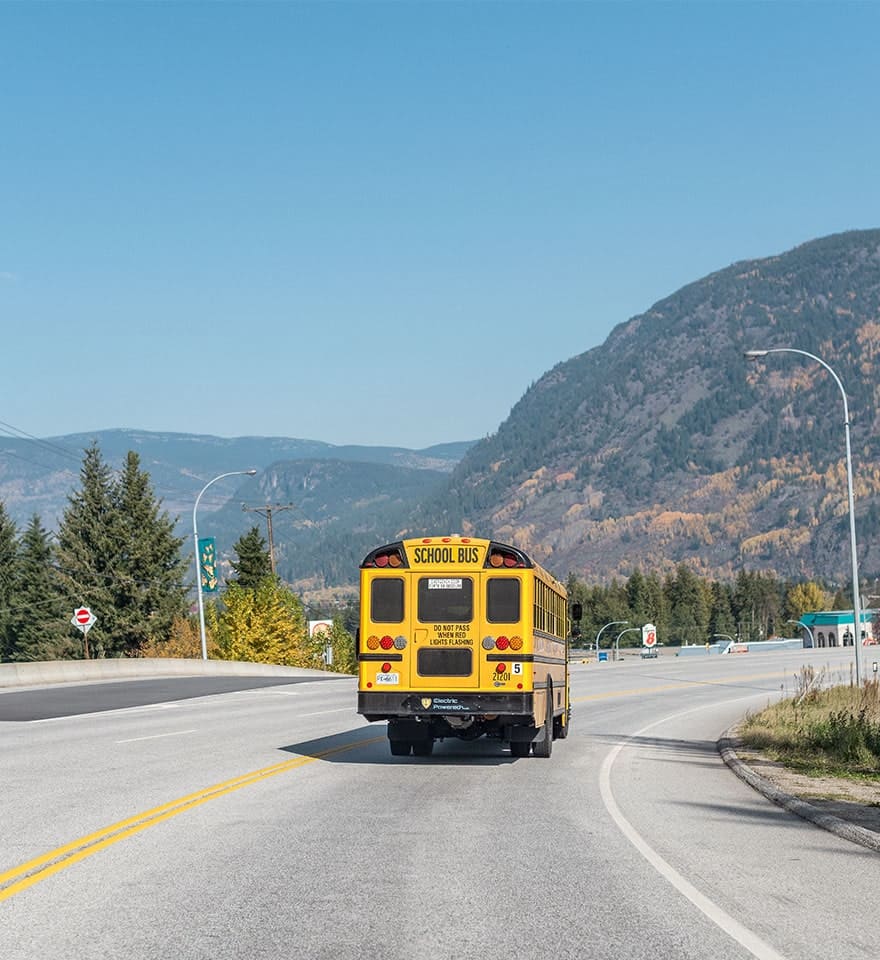 is the most many users drive per day.
tons of CO2 per year will be saved by replacing 10,000 long-haul diesel trucks with electric ones.
Batteries are the better solution
Alongside batteries, hydrogen is often cited as a building block of a technology-open drive system mix. So what about the fuel cell as an alternative? Our customers pay very close attention to the TCO or total cost of ownership. When we look at these total costs, battery electric vehicles have a huge advantage: typically, long-haul truck customers in Europe spend around 40 percent of their total costs on the energy needed to drive the vehicle ― right now, that is diesel. The truck itself only accounts for a good ten percent of the TCO over its lifetime.
Electricity, however, costs only about half as much as diesel per kilometer. This means that even if the price of the truck were to more than double, our customers would still be saving money. The same cannot be said of hydrogen trucks: a fuel cell drive consumes three times as much energy from the wind turbine to the wheel hub as a battery electric drive — there is no changing the fundamental physics behind that.
Hydrogen may find a place in niche markets, but for the vast majority of applications, batteries are the better solution, since they are more resource-­efficient and therefore simply cheaper. And that will remain the case even if green hydrogen should one day be extensively available in sufficient quantities. Another advantage of batteries: there's no need to wait; we can get started on electrification today. That's why we at TRATON are taking a very clear position: battery electric drives will be our main technology.
In terms of electrifying the transport sector, Europe and the USA are leading the way, with China not far behind. However, the basic conditions are similar all over the world. Other markets will get there later, but they will get there. What many have not yet internalized: this transformation is not a journey we will embark on sometime in the future. We at TRATON — just like many of our customers — have long since set the course. Only one question remains: how can we move forward with maximum speed? For this purpose, our policymakers too must focus all their attention on creating the right framework conditions as quickly and comprehensively as possible.
"When our children look
back on this time in the year
2040, they will ask us:
'Why didn't you recognize
it sooner?'"

Atif Askar, Head of Business Development,
Strategy, and M&A in the TRATON GROUP
Predictable disruption
The discussion about when the last diesel vehicle will roll off the production line is taking us in the wrong direction. Whether we produce our last combustion engine vehicles in 2039 or 2040 makes little difference if we're looking to save as much CO2 as possible in the fastest possible time. A rapid ramp-up in the early years — in other words, right now — is much more important. And we do indeed anticipate that battery electric vehicles will account for half of our vehicle sales by as early as 2030. The shift is taking place in the form of a textbook S-curve — and with this kind of trajectory, the internal combustion engine will already be a thing of the past by 2040, if only for financial reasons.
When our children look back on this time in the year 2040, they might say: "That was probably the most predictable disruption imaginable. You knew that the cost of energy was critical. You knew what electricity, diesel, and hydrogen were going to cost. You knew in what relation these costs stand to each other and how they tend to behave relative to each other in the long run. What took you so long? Why didn't you recognize it sooner?" Well, we have recognized it. Now we need to act quickly, and by that I don't just mean us at TRATON, but also policymakers, our customers, and society.
The future is now
The TRATON GROUP is ready for the
transportation of the
future — and is driving the
transition to battery electric vehicles.
E-vehicles from Scania, MAN, Navistar,
and Volkswagen Truck & Bus are already
available to buy. Today's battery-powered
vans, trucks, and buses will soon be
joined by others, including 40-ton
trucks from Scania and MAN.
Navistar
IC Bus CE Electric School Bus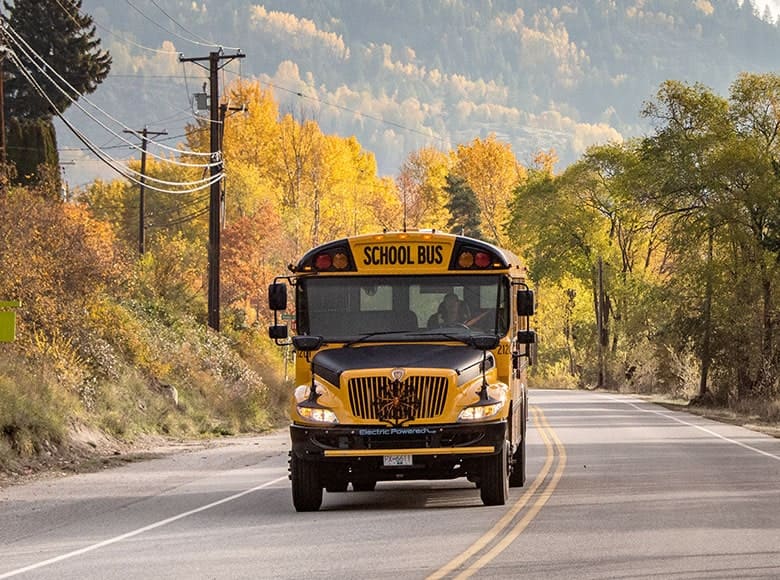 Motor power:

max. 250 kW

Battery capacity:

up to 315 kWh

Range:

up to 321 kilometers

Production launch:

2021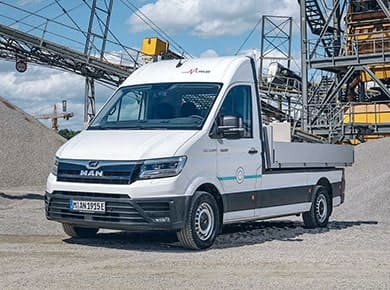 Motor power:

max. 100 kW

Battery capacity:

35,8 kWh

Range:

up to 130 kilometers

Production launch:

2018
Navistar
International eMV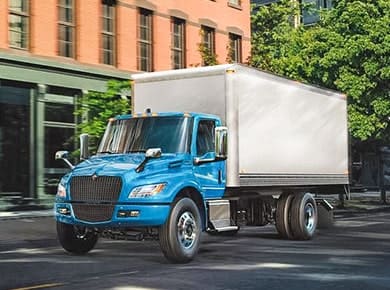 Motor power:

max. 250 kW

Battery capacity:

210 kWh

Range:

217 kilometers

Production launch:

2021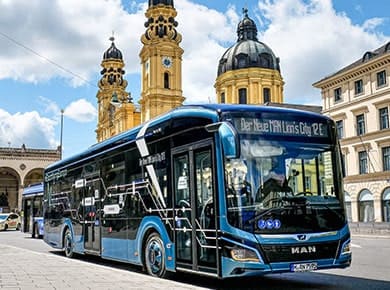 Motor power:

max. 320 kW

Battery capacity:

up to 640 kWh

Range:

up to 350 kilometers

Production launch:

2020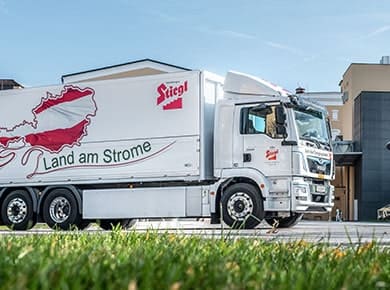 Motor power:

max. 264 kW

Battery capacity:

185 kWh

Range:

up to 190 kilometers

Production launch:

2019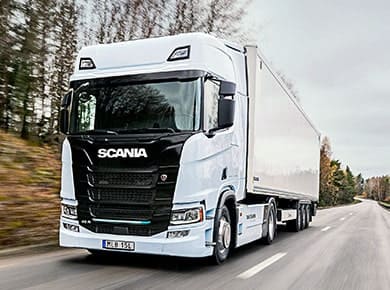 Motor power:

450 kW

Battery capacity:

624 kWh

Range:

up to 350 kilometers

Production launch:

2023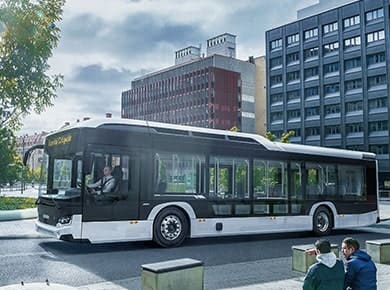 Motor power:

300/250 kW

Battery capacity:

up to 330 kWh

Range:

up to 320 kilometers

Production launch:

2021
Volkswagen Truck & Bus
e-Delivery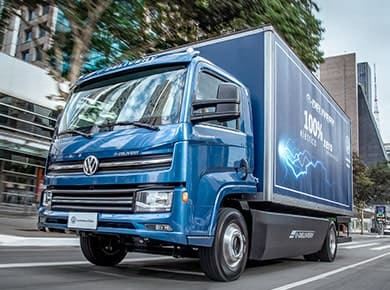 Motor power:

up to 300 kW

Battery capacity:

192 kWh

Range:

up to 250 kilometers

Production launch:

2021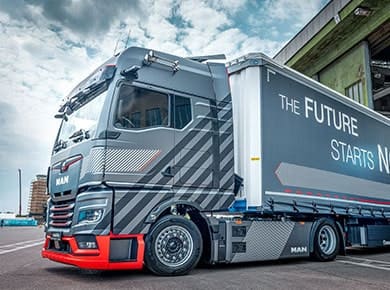 Motor power:

up to 350 kW

Battery capacity:

up to 500 kWh

Range:

up to 400 kilometers

Production launch:

2024