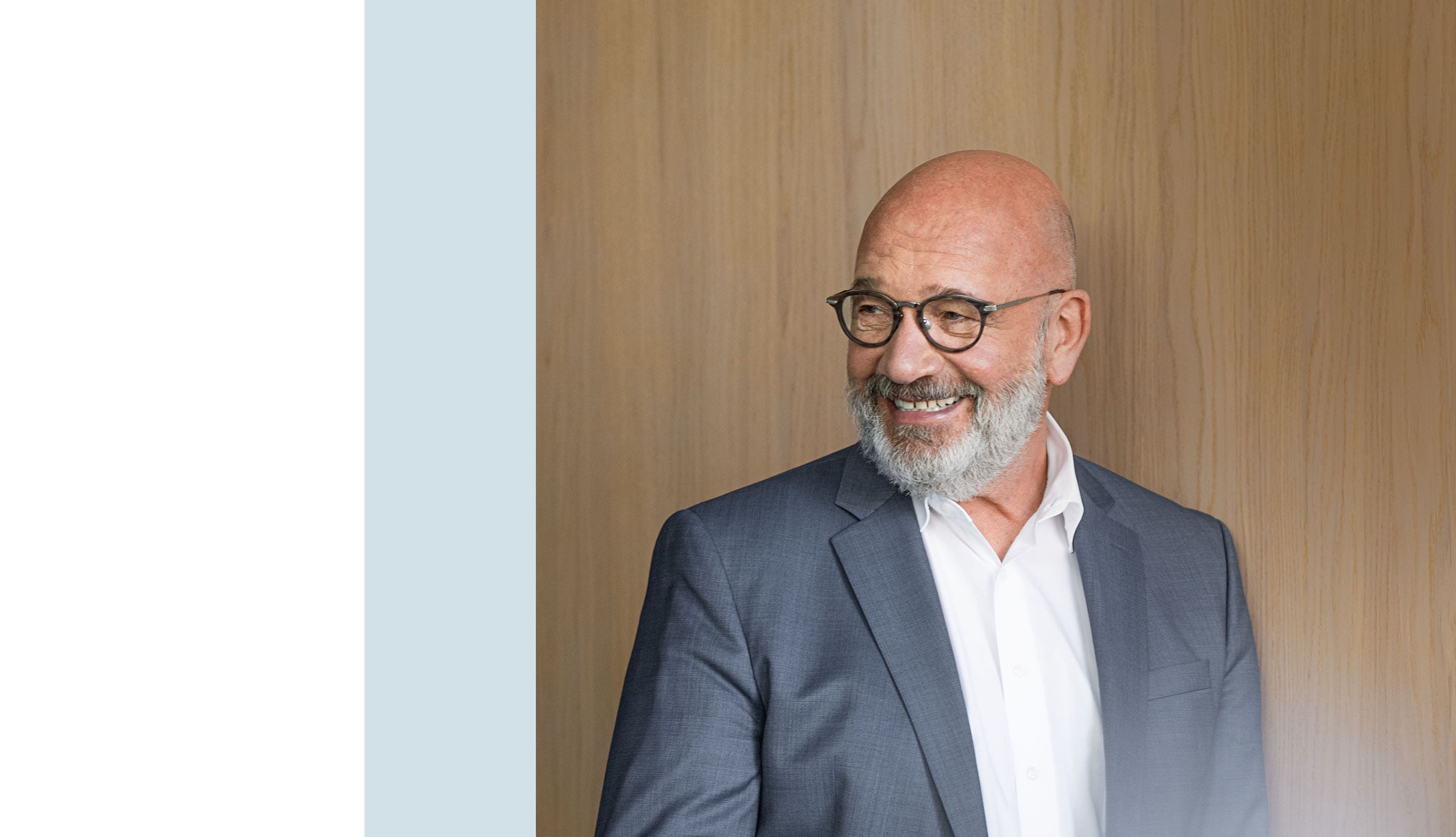 "Learning from each other, being open-minded"

Three questions for Bernd Osterloh, responsible for Human Resources on TRATON SE's Executive Board
Bernd Osterloh
was born in 1956. He trained as an industrial business management assistant from 1973 to 1975. In 1977, he joined Volkswagen AG, where he worked until 2021. From 2005 to 2021, he was Chairman of the company's General and Group Works Councils and a member of its Supervisory Board's Executive Committee, additionally serving as a member of the Audit Committee from 2017 to 2021. He joined TRATON SE as a member of the Supervisory Board in 2018 before switching to the Executive Board on May 1, 2021, where he is responsible for Human Resources.
Mr. Osterloh, what is the TRATON Spirit?
The TRATON Spirit is all about learning from each other and being open-minded so that, together, we can boost the business of the entire TRATON GROUP with all its brands. That's what allows us to take full advantage of our opportunities, in line with our purpose "Transforming Transportation Together. For a sustainable world." The basis for this are our shared values, which guide us as we collaborate with our colleagues in our everyday work. Ever since I joined TRATON in 2021, I've been impressed by how committed the employees around me are to the brands working together — from development and production all the way to sales. But I think my favorite example is development: when we collaborate on developing new products, it creates a team spirit that spills over into the entire Company. One result of this team spirit is the modular design philosophy we're currently pushing and applying to things like drive systems and cabs, for example.
There are now shared corporate values for all employees in the TRATON GROUP. How are the different brands putting them into practice?
Customer First, Respect, Team Spirit, Responsibility, and Elimination of Waste: these values are the basis for our Group-wide collaboration. It's important to me that everyone identifies with these values and that they actively live by them. What shape this takes obviously varies from one brand to the next. Ultimately, however, the important thing is that we have a common understanding of the values throughout the Group, that we are guided by them and pursue major goals together — without losing sight of local circumstances and brand differences. Our customers should still be able to recognize the identity of each brand in the future.
How does the TRATON Spirit help the Group to achieve its goals?
No brand is viable on its own without the Group, and all of our companies know that. It's TRATON's responsibility to take the best we have within the Group, the things that each brand already implements in an exemplary manner, make that expertise available to all brands, and establish it as the Group-wide standard. This is how we live up to our purpose. Despite all the setbacks in the past year — among other things, we've had to close our operations in Russia because of the war in Ukraine, and the supply of semiconductors remains problematic — we always remained on track thanks to ever stronger cross-brand collaboration and the Group-wide spirit that all our brands share.